Chase Elliott Set to Kick Off MHR's Season at Daytona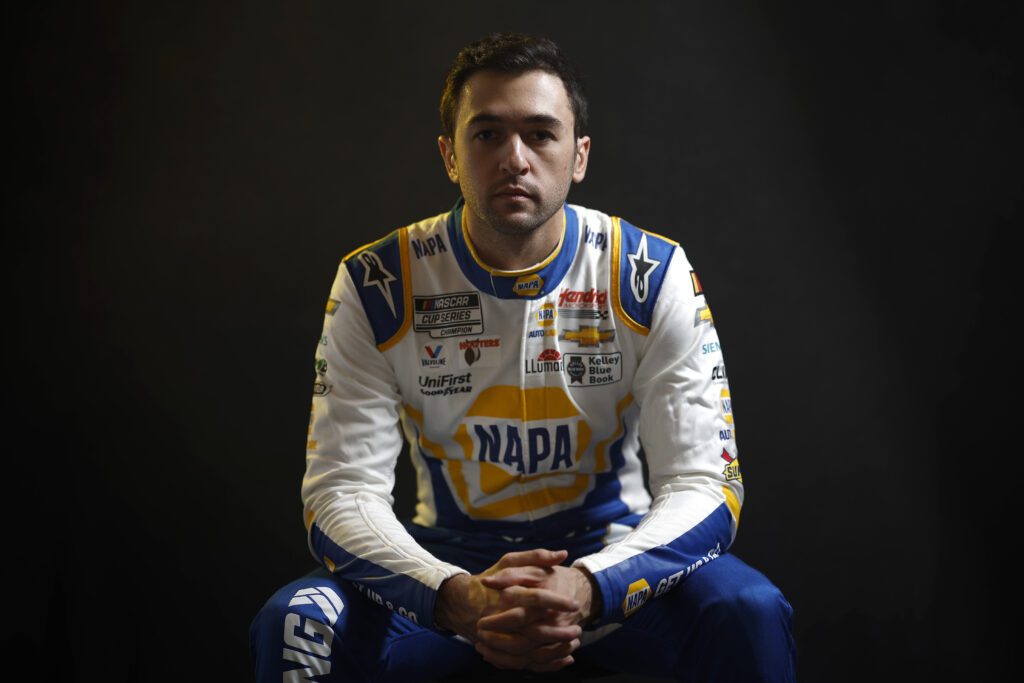 The Champ is Here … Chase Elliott returns to NASCAR Craftsman Truck Series (NCTS) competition on Friday night at Daytona International Speedway (DIS) driving the No. 35 Gates Hydraulics Chevrolet Silverado RST for McAnally-Hilgemann Racing (MHR). The 2020 NASCAR Cup Series champion is climbing behind the wheel to fill in for fellow Georgian Jake Garcia, who will begin his full-time rookie season when he turns 18 on March 3rd at Las Vegas Motor Speedway. Friday's season opener marks Elliott's first start with team owner Bill McAnally and his first NCTS superspeedway outing.
Part-Time Trucker … Elliott has made 17 previous NCTS starts in his career, eight of which have come since he began his full-time Cup Series career in 2016. At the time of scoring his first NCTS victory in 2013 at Canadian Tire Motorsports Park, Elliott became the youngest winner in series history. He's earned two additional victories, one of which came alongside MHR's No. 19 crew chief Charles Denike in 2020 at Charlotte Motor Speedway.
Career Stats Book … Seven seasons of Elliott's NASCAR Cup Series have produced elite numbers, including a championship, seven playoff appearances, 18 victories, 86 top-five finishes, and 4,900 laps led. His success in the sport's premier division has carried over to his limited NCTS exploits with three victories, 11 top-five, and 14 top-10 finishes in just 17 appearances in a Chevrolet Silverado. He'll look to add to those figures as he and teammate Christian Eckes kick off MHR's fourth full-time NCTS campaign.
Crew Chief / Chassis Selection … Crew chief Mark Hillman and the Gates Hydraulics team have prepared chassis No. 142 for Elliott to race on Friday night. This Chevrolet Silverado RST was built new in 2022 and led eight laps at DIS last February. Most recently, chassis No. 142 finished eighth at Talladega Superspeedway last fall with driver Colby Howard at the controls.
Tune In … FOX Sports 1 has all the on-track action covered at DIS, beginning with practice at 5:00 p.m. ET on Thursday evening. Raceday coverage begins at 3:00 p.m. ET on Friday with pole qualifying followed by NASCAR Raceday at 6:30 p.m. ET. The first green flag of 2023 is set to follow at 7:30 p.m. ET. Stay connected with the No. 35 Gates Hydraulics team by following @BMR_NASCAR on Twitter, @bmrnascar on Instagram, and Bill McAnally Racing on Facebook.
Chase Elliott Quote:
On returning to NCTS competition with MHR:
"It has always been fun for me to compete in the Truck Series from time to time, and I'm looking forward to getting back in a truck this week for McAnally Hilgemann Racing and to fill in for Jake (Garcia). Superspeedway races in the Truck Series are always pretty wild, but hopefully we can put the Gates Hydraulics Chevrolet in a good position when it counts and help get this team's season started off on the right foot."